Thrumpton Hall
We had a great night performing at the fantastic Thrumpton Hall last night  (27/6/13).
Set in beautiful rolling Nottinghamshire parkland, Thrumpton Hall provides a magical setting for all kinds of events.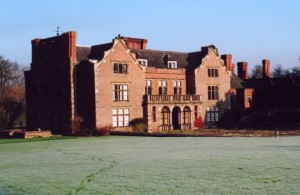 Our performance at Thrumpton Hall was for a wonderful 20th Anniversary party for Prominent Europe.
There were over 150 guests in attendance at Thrumpton Hall  including Japanese colleagues from Itochu, Prominent Europe's parent company.
Prominent Europe are a garment design and manufacturing business with offices in the UK (near to Thrumpton Hall), Paris, Barcelona and Milan. The company supplies most of the high street retailers including Marks and Spencer, John Lewis, House of Fraser, Moss and Austin Reed with predominantly formal shirts, but also suits, trousers, casual shirts and ladies career wear.
They started their evening with a drinks reception in the famous Thrumpton Hall itself then moved to the permanent marquee in the beautiful grounds of Thrumpton Hall for their sit down dinner. This was followed by what can only be described as the best cake ever!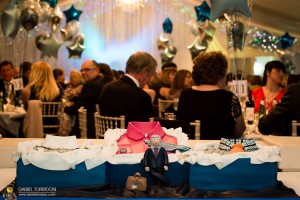 When the dinner and speeches were over we hit the stage with a storming set of party classics and many..many requests from the crowd!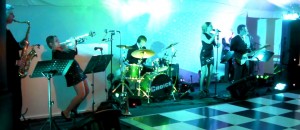 The night had a special twist with a stunning firework display by Retford-based company Fuse Fireworks – one of the best displays I've seen recently.
The night was finished off by another set from us ending up with the boss in the middle of the dance floor showing off his moves!!!
Deborah who was the lovely lady that booked us from Prominent Europe came up to us at the end to say how much she had enjoyed the band and our performance " It was just what I had wished for – you guys were brilliant!!"
I must make a special mention to Daniel Torridon the brilliant photographer and very nice chap who took some great pictures of the band and captured Thrumpton Hall perfectly! – check him out at: http://www.danieltorridon.com/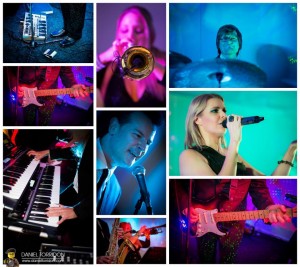 Our thanks go out to all the staff at Thrumpton Hall, JC and Paula for looking after us so well – if you're looking for a great venue check out Thrumpton Hall!!
Thrumpton Hall is situated in Nottinghamshire, a couple of miles off  J24 of the M!.